Contributing to to this site during the Coronavirus Pandemic
If you have news or information to share, please use this link
Please note, this is a volunteer run site so there maybe a delay in acknowledging your information or request, more…
Join the East Finchley 'Coronavirus Update' email list and receive a periodic email with a round-up of news from the area, more…
---
N2United

If you would like to get in touch about N2United, please send an email to join@n2united.c.o.uk* or contact us via the N2United Facebook Page or via Twitter or Instagram – just search for #n2united
*PLEASE NOTE: If you send us an email we may not be able to respond immediately.
---
Staying in touch with the East Finchley Community
A group for people who live or work in East Finchley, London N2, to post discussions, memories, recommendations and details of local events.
Posts must be relevant to East Finchley and the immediate area
(approx 2 mile radius of N2) and are restricted to the following postcodes: N2, N10, N6, N8, N19, NW5, NW3, NW11, N3, N12, N11 or N22. –see more
---
Grange Big Local
To be kept informed about Grange Big Local activities, please join the mailing list. For other queries, please email our workers Jon and Claire at info@grangebiglocal.org or fill in the form at www.grangebiglocal.org/
Grange Big Local,

c/o Community Barnet,
1st Floor Barnet House,
1255 High Road, London N20 0EJ
Telephone: 020 8364 8400 ext. 0214 or 0205
---
The Archer – East Finchley's community newspaper
The Archer is a totally independent non-political and non-religious community-run newspaper, based in East Finchley, London, England.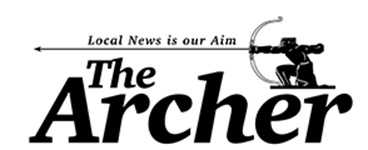 Delivered free, every month to 9,500 households in and around London N2. The paper is written, edited, designed, produced and delivered entirely by volunteer members of the community.
Contact The Archer
---
2020 N2United Meeting Dates
All 2020 meetings have been postponed until further notice.
Meetings are usually held on the 2nd Thursday of each month from 7pm
---
N2United Registered Office: 28A High Rd, East Finchley, London, N2 9PJ