To talk about N2United
There are a number of ways to interact with the people and businesses of East Finchley, from Facebook groups, to Twitter, Instagram, email and of course n2united.co.uk
If you would like to get in touch about N2United, please send an email to join@n2united.c.o.uk* or contact us via the N2United Facebook Page or via Twitter or Instagram – just search for #n2united
*PLEASE NOTE: If you send us an email we may not be able to respond immediately.
Staying in touch with the East Finchley Community
A group for people who live or work in East Finchley, London N2, to post discussions, memories, recommendations and details of local events.
Posts must be relevant to East Finchley and the immediate area
(approx 2 mile radius of N2) and are restricted to the following postcodes: N2, N10, N6, N8, N19, NW5, NW3, NW11, N3, N12, N11 or N22. –see more
The Archer – East Finchley's community newspaper
The Archer is a totally independent non-political and non-religious community-run newspaper, based in East Finchley, London, England.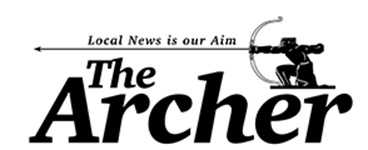 Delivered free, every month to 9,500 households in and around London N2. The paper is written, edited, designed, produced and delivered entirely by volunteer members of the community.
Contact The Archer

2019 N2United Meeting Dates
Thursday 10th January
Thursday 14th February
Thursday 14th March
Thursday 11th April
Thursday 9th May
Thursday 13th June
Thursday 11th July
Summer Break – No meeting in August
Thursday 12th September
Thursday 10th October
Thursday 14th November
Thursday 12th December
Time: 7pm
Venue: Clissold Arms, 105 Fortis Green, East Finchley, London N2 9HR
Thanks once again to the fabulous
Clissold Arms
 for hosting our meetings throughout 2019!

N2United Registered Office:  28A High Rd, East Finchley, London, N2 9PJ